Suites & Apartments
Borgo Torale
The Relais Borgo Torale offers it guest 17 elegant apartments to choose from, with sizes ranging from 28 to 113 m2, set in an oasis of peace and tranquillity, with a panoramic view of Lake Trasimene. At the Reception, before being accompanied to their respective suites or apartments, guests will receive all the information they need for their stay, and will have the opportunity to chat with our staff to learn more about the history of the village and the region.
The apartments and suites at the Borgo Torale Residence have been created in the houses and supply warehouses in the ancient rural village, respecting the original Umbrian style by using exposed beams, terracotta floors (strictly handmade) and elements in stone. They all have a washing machine and brick kitchenette equipped with dishes and appliances (electric oven, refrigerator) and, in some types, a dining room, dishwasher, living room with TV and fireplace.
Book Now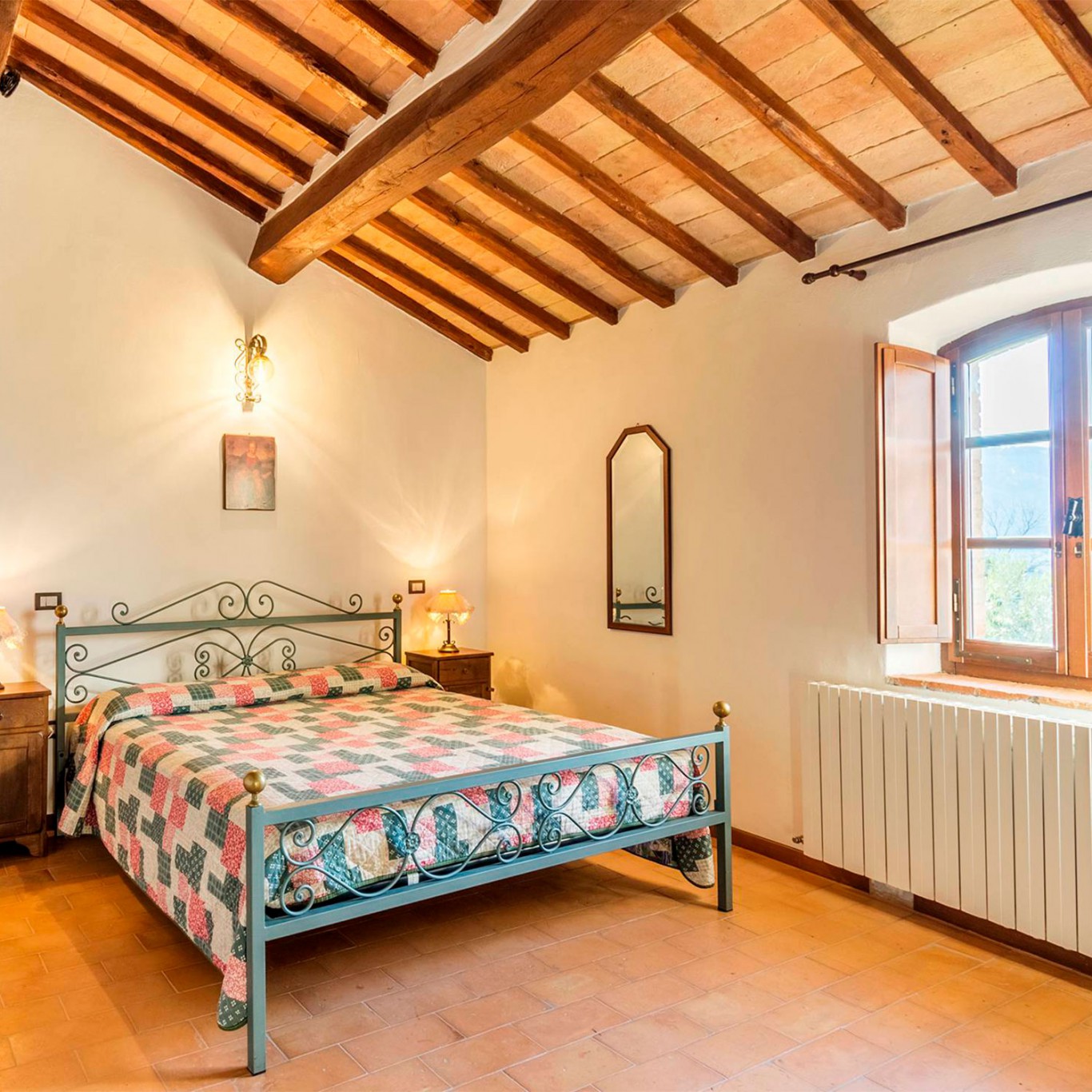 Wi-Fi connection is available in all the apartments (except for the Rosciola apartment where the external land line is used) and communal outdoor areas, including the swimming pool. There is air conditioning in all the double rooms in the residential units, and in 7 rooms with 2 single beds. Breakfast is not served in the apartments, but it is possible to order a basket with any products you would like. Finally, the Borgo Torale Residence has a Honeymoon Suite for just-married couples who choose our Relais for their honeymoon.